Neighborhood Profile: Rollingwood
text and photos by Lynne Rostochil
Last week, I promised to show you more great modest mods in the Rollingwood neighborhood, but our website went down for five blinkin' days (thank you, host), and it never happened.  So, here's the rest of last week's post this week.
In 1959, builder James L. Brown and his partners, lawyers Sylvanus Felix and Thomas F. McIntyre, purchased 100 acres of farmland in the southwest quadrant of what is now NW 63rd and Meridian for development.  The three men wanted to construct 310 medium-sized homes in the $18,000 – $35,000 price range on the parcel, which also included a small lake.  Construction soon began, and the neighborhood quickly filled in with homes in a variety of architectural styles, from French Provencial to story book to, thankfully for us, modern.
As you drive through Rollingwood, you'll notice that there aren't one or two modern homes, but a whole plethora of them.  In fact, I'd say that this area just south of Lake Hefner is one of the best in town for finding a modest mod:
One Squadder saw last week's blog post about the Rollingwood time capsule for sale and, although that house wasn't what he was looking for, he did find another modern gem in the neighborhood and is about to become the area's newest resident.  Look at some of the homes he'll get to live among: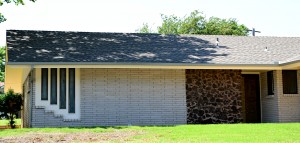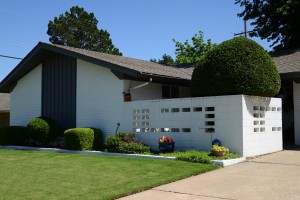 Most of the moderns in the neighborhood have some great mid-century details that current owners are taking full advantage of: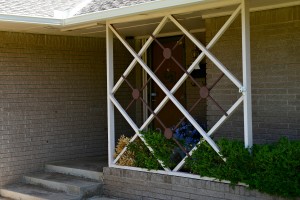 And this house has to be one of the best in all of Rollingwood: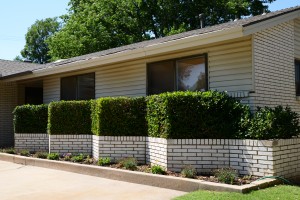 So, if you're looking for a mid-century abode, be sure to check out Rollingwood.  You might just find the home of your dreams like one lucky Squadder did last week!