Renegades: Bruce Goff and the American School at Bizzell
Bizzell Library on the OU campus, Norman
September 22, 2018 – July 29, 2019
"A new school, probably the only indigenous one in the United States" is how the architect Donald MacDonald described Bruce Goff and Herb Greene's influence on the University of Oklahoma School of Architecture from 1947 through the 1960s. The famous architects transformed the ways architecture was learned, taught and practiced, creating a uniquely American architectural style now represented in an archive at the University of Oklahoma Libraries and displayed in an exhibition in Bizzell Memorial Library.
Renegades: Bruce Goff and the American School of Architecture at Bizzell features selections from the American School Archive, including drawings and virtual tours of three residences designed by Bruce Goff, rendered by Skyline Ink of Oklahoma City.
---

Postwar Abstraction: Variations
Oklahoma City Museum of Art, OKC
April 19, 2019 – December 31, 2020
The half-century or so following  the end of World War II was one of the most fertile periods in the history of abstract painting. The works featured in Postwar Abstraction: Variations highlight a period of remarkable creativity, when ideas of abstraction and the nature and limits of artistic mediums were being hotly contested by artists. Associated with movements as diverse as Abstract Expressionism, Color Field painting, Hard-Edge painting, Op Art, and Minimalism, artists continually sought to redefine what painting was and what it could be.
Postwar Abstraction: Variations presents longstanding Museum highlights by Howard Mehring, Sam Gilliam, Leon Polk Smith, Helen Frankenthaler, Sam Francis, Ellsworth Kelly, Paul Reed, and Gene Davis, along with rarely shown works by Suzanne McClelland, Mark Tobey, Richard Pousette-Dart, Ida Kohlmeyer, Leonardo Nierman, and Herbert Bayer. Their work, and the work of many other artists, forms the Oklahoma City Museum of Art's outstanding collection of postwar American art from 1952 to 1996.
Go here for tickets.
---
Mix-Tape, Phase 1
Factory Obscura, OKC
March 21, 2019 – September 21, 2019
In a world of drag-and-drop, we're hand-crafting our own 20th-century take on the classic audio autobiography. In this creative space we'll weave a grassroots "playlist" of music that has inspired our journey into an immersive visual, auditory, and tactile art experience just for you.
Go here for more information.
---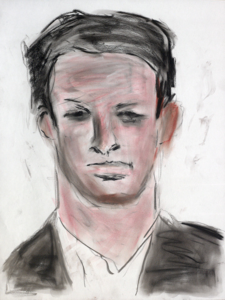 Bob Dylan: Face Value and Beyond
Gilcrease Museum, Tulsa
May 19, 2019 – September 15, 2019
Bob Dylan: Face Value and Beyond is the culmination of efforts by Gilcrease Museum in partnership with The Bob Dylan Center℠ to create a temporary home for the center's collection until its opening in the Tulsa Arts District in 2021. This exhibition offers an array of fresh avenues to explore the many facets of Bob Dylan's artistry, featuring the first regional showing of Dylan's renowned Face Value portrait series from the Jenny Norton and Bob Ramsey collection, as well as drawings, filmed performances, writings, personal effects and ephemera exclusive to the archive.
Go here for more information.
---
Jason Lee Photographs
Philbrook Museum, Tulsa
June 1, 2019 – November 10, 2019
Between June and November of 2018, Jason Lee explored Tulsa and other parts of Oklahoma with his film cameras, creating a new series of photographs for a Philbrook exhibition and forthcoming book. Known widely as an actor (Almost Famous, Chasing Amy) and skateboarder, Lee has also spent the past two decades immersing himself in the art of pre-digital photography. His photographs capture the haunting remnants of the past, often starkly juxtaposed against the enduring landscape.
This exhibition will present a new body of work based on Lee's Oklahoma exploration. Presenting over 150 new images along with documentation of this process and programming, the exhibition will close with an official catalog produced in partnership with Film Photographic and Philbrook.
Go here for more information.