Designed by Wright & Selby
1958
NW Expressway and Penn, OKC
By 1958, the once-quiet area around Penn and NW Expressway was a-buzz with talk of a new concept in retail — the suburban shopping mall.  Developers were still hashing out final plans for the new Penn Square Mall when local firm, Wright & Selby, was hired to come up with a design for a new office building catty-corner to the incoming mall.  What they came up with was modern three-story building with that provided small office spaces for a variety of businesses — including the firm itself.  Here's the building as its nearing completion just before the concrete block curtain walls were installed:
When it opened, this light brick and concrete block marvel was known as the Allied Building, but several years later the Salvation Army moved in and stayed for decades until a few years ago.  Now, the building is vacant and has been for sale for a few years, which may not bode well for the future of the mid-century beauty.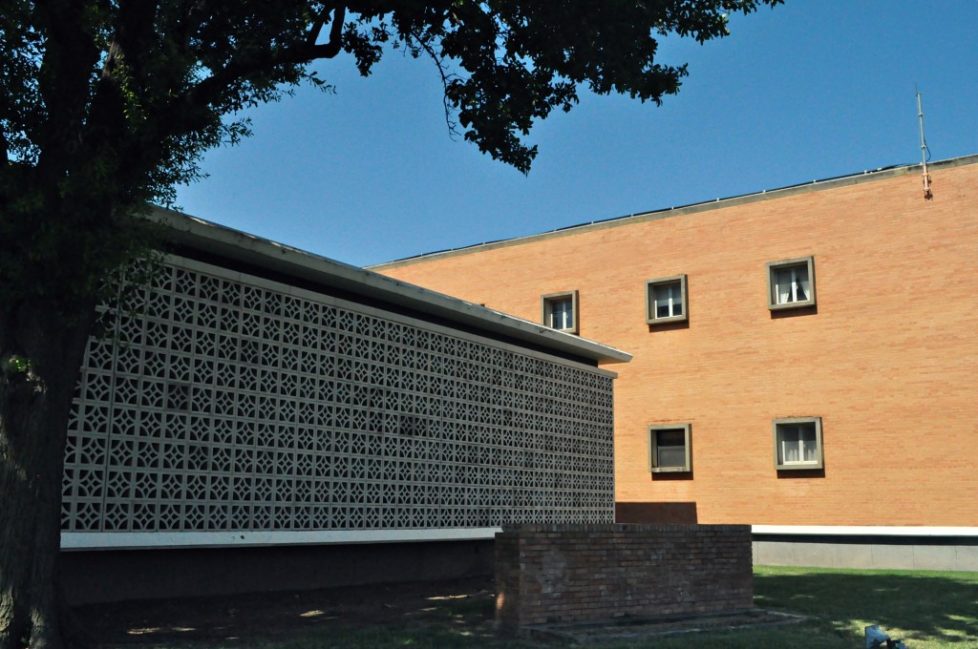 Update — Summer 2014:  The building has been purchased and the new owner removed all of the eye-catching concrete block, which makes the old Allied Building look naked and sad:
Update — March 2017:
The building is going to be demolished, along with several of the homes behind it, and a new shopping center that will include a Starbucks is going in its place.  Here are the plans for the new development.
Update — March 27, 2017:
The building is being demolished now:
(Photo by Pete Brzycki)