Saying a Sad Farewell to the Allied Building
by Lynne Rostochil.  Vintage photos from the OPUBCO collection at the History Center.  Photo of demolition by Pete Brzycki.  All other photos by Lynne Rostochil.
Ever since the lovely concrete block was removed from the Allied Building (later known as the Salvation Army Building) at NW 63rd and Penn, people have been speculating about the building's fate.  Would it be reused as offices?  Converted for commercial use?  Well, sadly none of those things happened.  Instead, this beauty, which was designed by Wright & Selby and opened in 1958, is being demolished to be replaced with two buildings and a Starbucks.  Sad, sad.
To pay proper homage to this beloved piece of mid-century modernism, here are a few photos of the building during construction and soon after it was completed:
How sexy was all of that concrete block?  The building remained in its original condition for decades…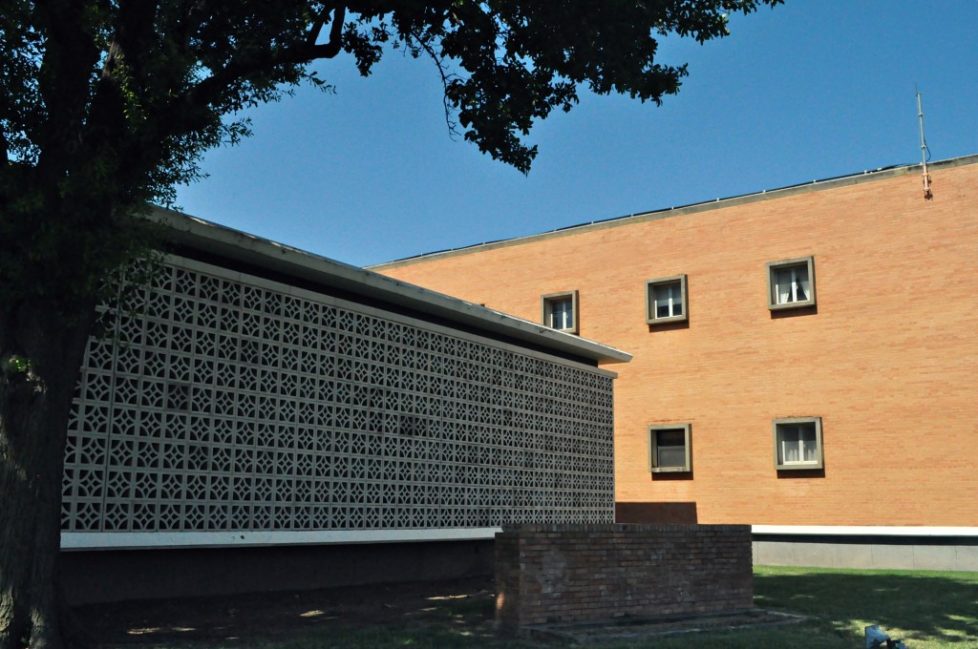 … until the concrete block was removed in 2014 after the building sold:
A few weeks ago, heavy equipment was spotted in the parking lot, so I went to take a few last photos of this still-distinguished structure:
Finally, here's the building coming down:
Go to OKCtalk to see the plans for this lot.